Experienced Criminal Lawyer in Toronto;
Our Law Firm Strives to Earn Your Trust – Serving the Greater Toronto Area
Costa Law is a full service law firm in Toronto with experience in Criminal Defence and Family Law. Our lawyers posses exceptional credentials that stands out for their commitment to client service. Our service minded approach has led Costa Law to be one of the most reliable law firms in Toronto. Creative thinking and a passion for practical solutions, is reflected in all our work.
Costa Law is a full-service law firm that provides a broad range of services. These include civil litigation, criminal litigation, real estate law, business law, labour and employment law, family law, immigration law, wills and estates law, and municipal matters.
Costa Lawyers Are As Diverse As Our Practice Areas
Our team consists of some of the sharpest legal minds. Their accomplishments, education, experience, and dedication is what distinguishes our firm from others. Our lawyers work together, and draw from a unique set of skills and talents to provide excellent legal services for all our clients.
David Costa, the founder of Costa Law, has been a criminal lawyer for over 25 years, and has a broad range of experience in criminal defense litigation which includes violence, fraud, domestic assault, drug possession, and driving under the influence. His commitment to his clients and passion for the law are reflected in his work, and the culture of the firm. His unique ability to achieve effective results for all his clients is what makes Mr. Costa one of the top criminal lawyers in Toronto.
Have You Been Charged With A Criminal Offence?
If you or a loved one is arrested with a criminal offence, we understand that it's likely to be an overwhelming experience. Hiring a skillful legal team will help make the experience as manageable as possible, while giving you the peace of mind of knowing that your rights are protected. It is important for you to know how to actively exercise your right to remain silent and to get in touch with your lawyer, who will advise of the strategy recommended to move forward.
Criminal Litigation Lawyers
The criminal defence lawyers and support team at Costa Law Firm are on standby to have an initial consultation with you. The criminal defence lawyers at Costa Law Firm are available 24 hours, through our emergency hot line, to handle all situations, whatever these are, immigration, criminal, family, and child and/or accident concerns. Our lawyers will protect your rights and help you decide what to say to other parties, such as policing, immigration and Children's Aid personnel. Having practiced criminal law for more than 25 years, our office support will provide advice and service to achieve the best outcome for your case.
Even before you are charged, and you need a lawyer to represent you for pending questioning, for a bail hearing, a pre-trial or a trial, we are here to provide the effective legal advice to suit your needs. We understand that criminal cases can be extremely emotional and complex, which is why we take time to understand a client's unique situation prior to giving any legal advice. We utilize agents and an efficient and reliable working approach when dealing with our clients and all prosecution agents.
Toronto Criminal Lawyer- Experience, Integrity and Discretion
Our firm is an integrated whole where lawyers in varying practice areas work together to deliver efficient service at a fair price.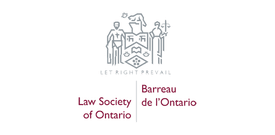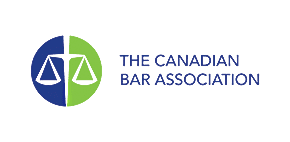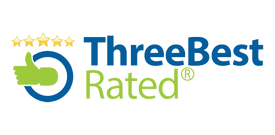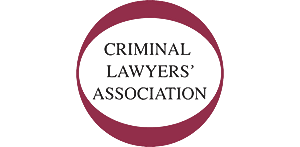 Criminal Defense Lawyer – Practice Areas
Bail Hearing & Bail Reviews
If you or a loved one has been denied bail, don't be discouraged. The law requires individuals who have been denied bail to remain in custody. However, the accused can seek a bail review to have the decision revoked. During the bail review, the accused must show that the circumstances of the case have changed or that the judge made an error in law. It can be complex to prove that the circumstances of the case have changed materially and that the judge would give a different decision based on this. Proving this requires extensive experience in bail hearings and reviews. If the bail hearing judge made a mistake in law then the issue of granting bail may be considered. The accused can be granted bail and released on conditions. However, you must understand that even if bail is granted, the Crown can still seek a bail review for the accused to be kept in detention. Get a skilled lawyer who will vigorously protect your rights during this process.
Break & Enter
One may be accused of a 'break and enter' offence if found to have entered into a place (a commercial or residential premise) with the intent to commit an indictable offence. If accused of breaking and entering, one faces a maximum sentence of 10 years or life imprisonment. Break and enter charges also relate to situations where the individual did not use any force to enter the said premise. One can be charged for 'breaking and entering' even in situations where he/she walked through an open door. The accused may or may not have had the intention of committing theft after gaining access to the property. However, even if the accused did not steal any property, he/she may be charged for another offence in the criminal code because of illegally entering the premise. Break and enter is a serious criminal offence and it's important to have an experienced and skilled lawyer to help you avoid the severe penalties you may face.
Extradition
An extradition is an act where one jurisdiction, or country, hands over a person accused or convicted of committing a crime to another jurisdiction's law enforcement. For an extradition to occur, the two countries or jurisdictions must have a pre-existing agreement. A person can only be extradited in Canada if they are convicted or accused of an offence that is considered a criminal offence in Canada. Canada does not accept extradition requests from persons facing the death penalty in the requesting jurisdiction. However, the accused can apply for bail from the Superior Court of Justice upon arrest and while the extradition is pending. A bail hearing is made where the judge determines if the accused is likely to commit further crimes or flee to another country prior to the extradition hearing. It's imperative to seek proper legal counsel if you face.
Domestic Assault Lawyer
Having a domestic assault charge on your record can turn your world upside down. There are strict domestic violence laws that make it difficult for such charges to be dropped. You need an experienced criminal lawyer by your side to vigorously defend your rights. This criminal process can tear apart families and destroy relationships. The accused can be released on bail and given strict conditions that prevent any communication with the complainant. Due to the sensitive nature of these cases, many courthouses have set aside specialized courtrooms to deal with domestic assault cases where the accused and complainant are intimate partners. One can be charged with domestic assault even if the accused and complainant are not married. These offences also apply to individuals who are dating, living together or common law partners. If you or someone you care about is facing a domestic assault allegation, contact our criminal lawyers immediately for help.
Highway Traffic Act Offences
Are you often quick to pay for a speeding ticket even if you feel like you haven't committed a traffic offence? Before you rush to pay for a speeding ticket, understand the implications. For a start, when you send the payment for a ticket, you are immediately admitting guilt. Secondly, you could be parting away with money for an offence you did not commit. When charged with a speeding offence over 15 km/hr you will receive demerit points in your driving record. These demerit points will stay on your record for two years from the date of the offence. If they exceed a certain number, you risk losing your driver's license. Highway traffic offences can have serious consequences. For instance, if caught driving with an expired or suspended license, you risk paying hefty fines or even jail time. Contact our criminal defense lawyer if you face a Highway Traffic Act charge that could damage your driving record.
Fraud
According to Section 380 of the Criminal Code, any individual that's found guilty of fraud over $5,000 faces up to 14 years in prison. The Canadian Criminal Justice System takes fraud cases very seriously especially since they have become very common with the growing commerce and banking online. Fraud charges can involve lengthy and time-consuming court proceedings that impact on one's day to day life. The crown may not only go for the architect of the fraudulent scheme, but even a person who assisted in any way can also be charged and convicted. The charge can put the accused's job in jeopardy as many institutions have policies against employing people with a fraud conviction. It is important to find a qualified criminal lawyer from the onset to deal with these allegations. If you or a loved one has been accused of fraud, speak to our persistent, experienced and passionate criminal defence lawyers today.
Pardons
A person who pleads guilty or is found guilty of a criminal offence under the Criminal Code of Canada will receive a criminal record. This criminal record is a police record that follows the individual until the age of 80 or 100. Since today's employers are running criminal checks prior to hiring, a criminal record can have a negative impact on one's job prospects. However, an individual with a criminal record can seek a pardon, also known as a 'record suspension' after a set period of time to have the record suspended or removed. This is done by applying to the Parole Board of Canada which has the right to cancel, refuse or revoke the pardon. One must meet a certain criterion in order to submit an application to the Parole Board. For instance, one must have completed all prison sentences, paid all fines and restitution orders in full. Contact a criminal lawyer to help you understand if you qualify for a pardon and the steps to take to submit an application for a record suspension.
Impaired Driving (DUI)
There are different types of DUI offences that one can be arrested and charged with. One can be charged with operating a vehicle while impaired (by drugs or alcohol) or failing/refusing to provide a breath sample. Individuals convicted of a DUI offence face hefty fines, driving prohibition, jail time and license suspension among other consequences. Your vehicle can be impounded for a period of 7 days when you're charged with a DUI offence. If an accident took place or children where in the vehicle, the DUI charge will be even more severe. DUI offences are complex and you need sound legal advice from a criminal defense lawyer who has successfully represented clients charged with similar offences. DUI arrests and charges are time-sensitive cases and you need to seek legal assistance immediately. Call our criminal lawyer to conduct a full assessment on a case by case basis and help you fight the DUI allegations.
Weapons Offences
In Canada, you may be charged with a criminal offence for carrying a concealed weapon (an object that is used to cause injury, threaten or intimidate another person) in a public place or for a dangerous purpose. When found in unauthorized possession of a restricted/prohibited weapon, you face serious criminal charges. However, our lawyers have years of experience defending weapons offences. If the weapon was found as a result of an illegal search or detention, then the weapon charges may be dismissed. Our lawyers have also had weapons charges dismissed because the client had a lawful reason for possessing the object (e.g for self-defense or for work). If you or a loved one is facing possible conviction after a weapons offence charge, it is important to know your rights. Our criminal lawyers have a successful track record representing individuals facing weapons offences in Ontario.
Sexual Assault
One of the most grievous charges one can face in the Canadian criminal justice system is sexual assault. When convicted, a sexual offence charge may follow you for the rest of your life. The system has set aside rules that ensure anyone who comes out with a sexual assault allegation is adequately protected. For instance, the law doesn't allow the complainant's sexual history to be introduced in the case as part of evidence until a special hearing is made before the judge. The judge must also grant special permission for the defense to access the complainant's medical or police records and present them as evidence.
To successfully defend an individual who has been accused of a sexual assault, proper understanding of the law is imperative. A good defense lawyer will make strategic and tactical decisions and develop solid arguments for the case. Get our experienced criminal lawyer to help you navigate the complexities of a sexual assault trial.
Toronto's Top Criminal Lawyer
We can defend people against different criminal charges.
Drinking & Driving Offences
Impaired Driving, and Over 80mgs Offences
Toronto's Top Criminal Lawyer
We can defend people against different criminal charges.
Drinking & Driving Offences
Impaired Driving, and Over 80mgs Offences
Are you going through a divorce, a separation, or battling child custody and/or support issues? Speak to our family lawyers today. Life can present unexpected challenges and you need sound legal advice to ensure that your legal rights are protected. We have represented men, women and children (minors) in a wide range of family matters.
We've handled cases of varying levels of complexity. Our Toronto family lawyers will resolve disputes through negotiation or litigation. In all cases, expect a team that is aggressive, highly experienced and knowledgeable on family law Canada. We will customize each legal strategy to suit the client's unique financial, emotional and legal needs.
Family Lawyers
Our family lawyers give clients individualized attention from the start to the end of their matter. We provide legal advice after initial consultations all the way to handling the complex litigation process. We return calls and emails to keep you apprised of your matter's progress. Our commitment to servicing clients is reflected in our reputation as top family lawyers in this area.
We can assist in drafting Prenuptial and Separation agreements depending on the client's needs. Whether your case will be dealt with in court or through in-house negotiations, our family lawyers are ready to step in and help. Our legal expertise can apply and adapt to various situations. We are passionate about helping families navigate the legal issues involved when life's circumstances change. We strive to meet and if possible exceed all your expectations.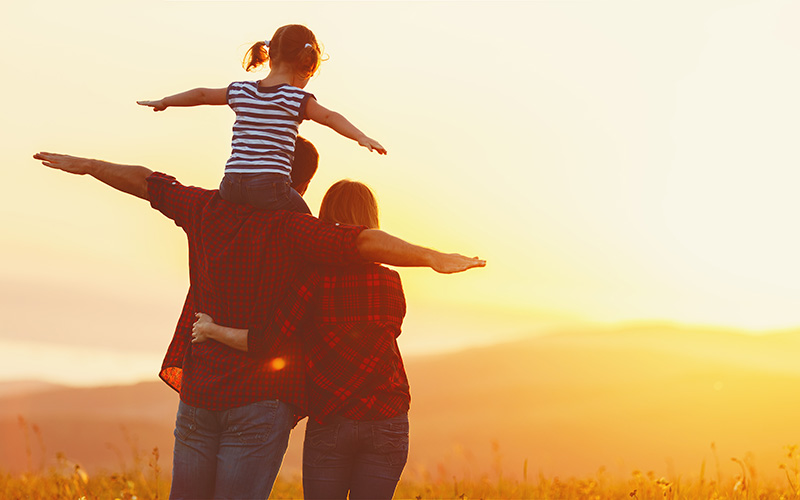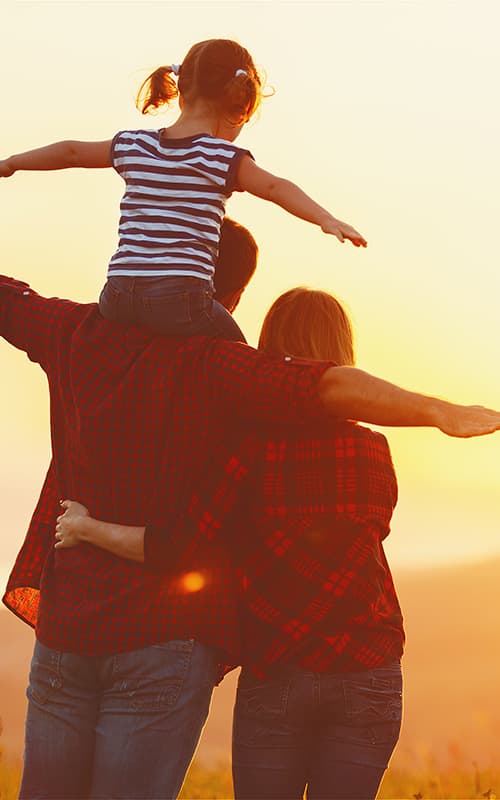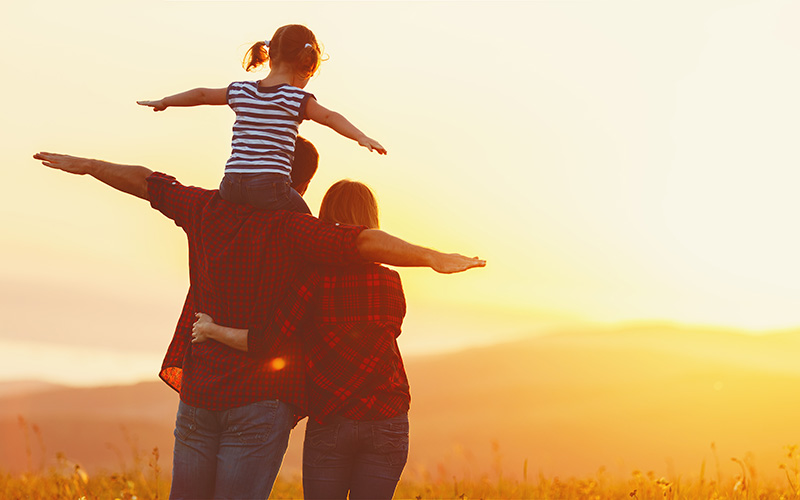 Costa Law Firm Is A Trusted Family Law Firm
We serve the following areas under family law:
Prenuptial, Cohabitation and Separation Agreements
Child Support & Custody Cases
Costa Law Firm Is A Trusted Family Law Firm
We serve the following areas under family law:
Prenuptial, Cohabitation and Separation Agreements
Child Support & Custody Cases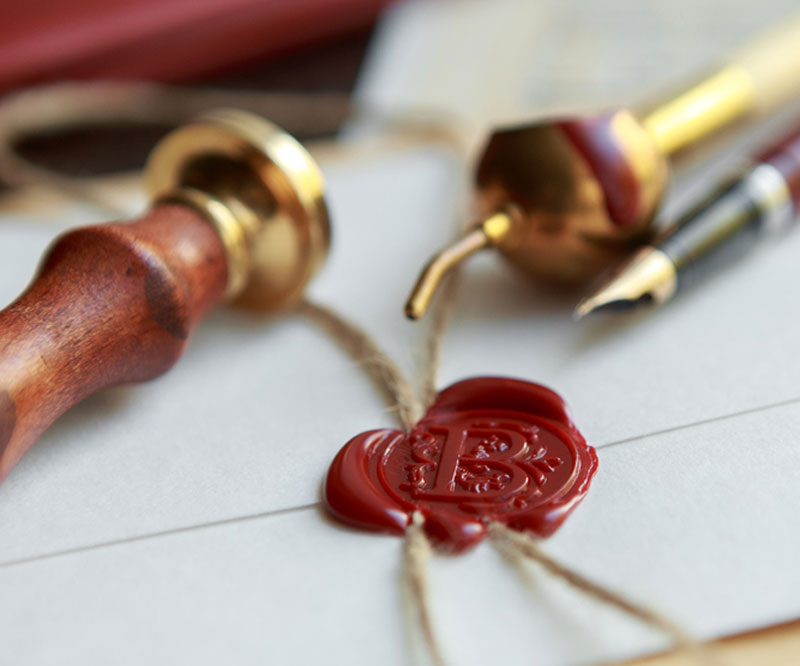 Continuing Power of Attorney for Property & Personal Care
Power of Attorney is a legal document that gives someone else – this person is called your attorney – the power to act on your behalf. Unless you limit your attorney's power, the attorney can do anything in respect to the property and/or personal care, that the grantor, if capable, could do, except make or change the grantor's Will.
Family structures have become more complicated today. Blended families, common-law partnerships, dependents with disabilities, all these situations make estate planning a complex affair. At Costa Law we take pride in offering sound legal advice and assistance in the entire life cycle of an estate. Our wills and estate lawyers can come in every step of the way. We can assist during the planning process, which involves drafting wills, bequest programs for individuals or non-profits and gifts. Our lawyers can assist trustees in all aspects of managing an estate. We also handle legal disputes related to an estate or a will.
Our law firm is uniquely positioned to advice and represent clients in complex estate planning cases as well as estate administration, disputes, and power of attorney matters. We work with all kinds of clients from individuals to business owners, families, companies and government agencies who benefit from our estate planning services.
We advise trustees on their duties and responsibilities and even help with the transfer and/or distribution of assets. Our wills and estate lawyers also advise beneficiaries and family members of their rights and entitlements. Our team of litigation specialists has a wide range of experience in estate and trust-related disputes.
Our clients come with unique and oftentimes complex personal and financial affairs. Whether you need help with a dependent support application, breach of trust or a spousal equalization claim, we're ready to help. Our goal is to ensure our client's interests are protected and their goals achieved.
Costa Law Firm Is A Trusted Wills & Estates Law Firm
We serve the following areas under Wills & Estates law:
Estate Trustee Applications with/without Wills
Administration of Estates
Appointment of a Guardian for Incapable Persons
Dependents Relief Application
Trusts (Intervivos or Testamentary)
Costa Law Firm Is A Trusted Wills & Estates Law Firm
We serve the following areas under Wills & Estates law:
Estate Trustee Applications with/without Wills
Administration of Estates
Appointment of a Guardian for Incapable Persons
Dependents Relief Application
Trusts (Intervivos or Testamentary)
What our clients are saying.
Our approach is clear: We put our clients' interests first. Whether you need us to provide tailored legal advice for your start-up, or offer litigation services for a multinational corporation, our legal team have a wide range of expertise to provide effective legal services. We are responsive to our clients' needs, so as to make sure that the legal advice given is customized to their unique requirements.
Business Lawyers
Do not risk your brand value by taking too long to file a trademark application. As an entrepreneur, don't just focus on growing your business and overlooking all the legal risks that your business may face. We can ensure your peace of mind by making sure all your legal matters are properly handled.
We can advise on matters such as, commercial contracts and incorporations, to ensure the parties involved understand the legal implications of each move.
We know that businesses have unique needs and that is why we utilize our experience together with a well-tailored approach to assist each client.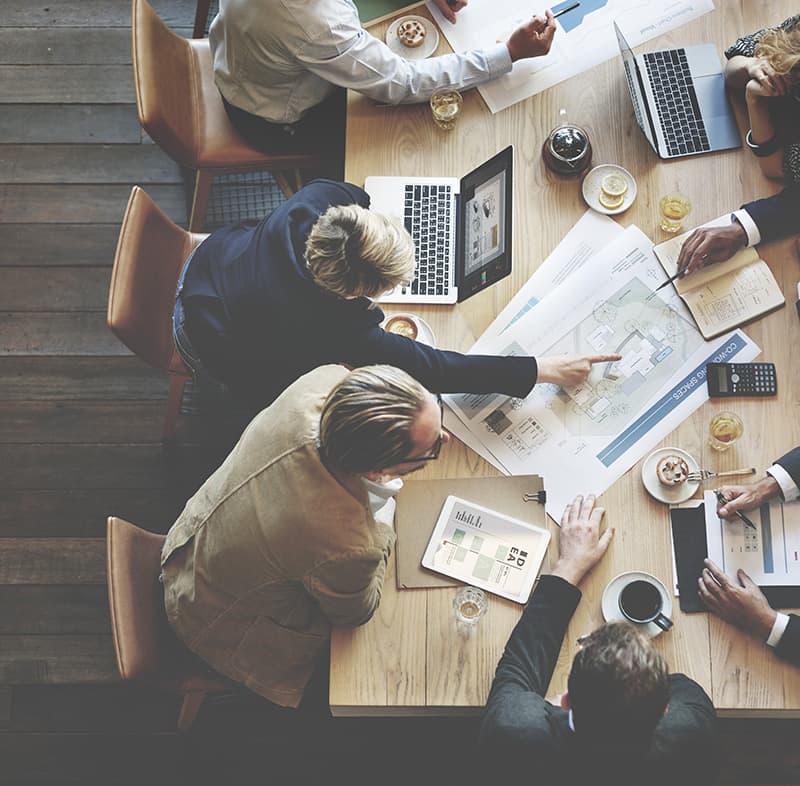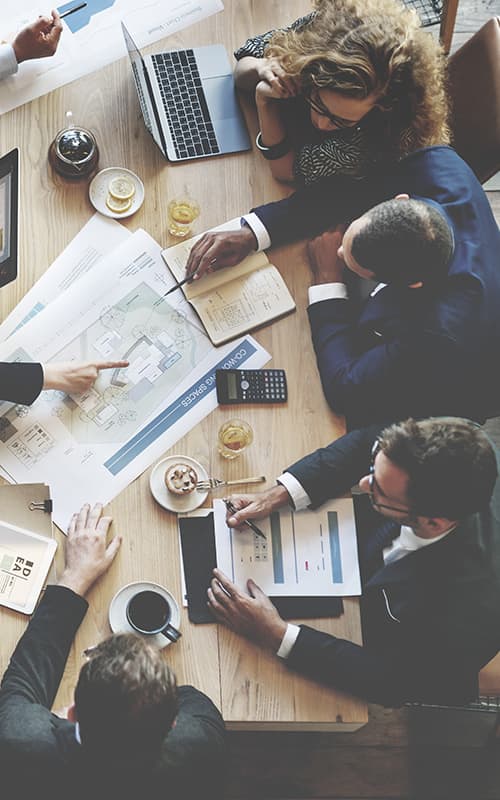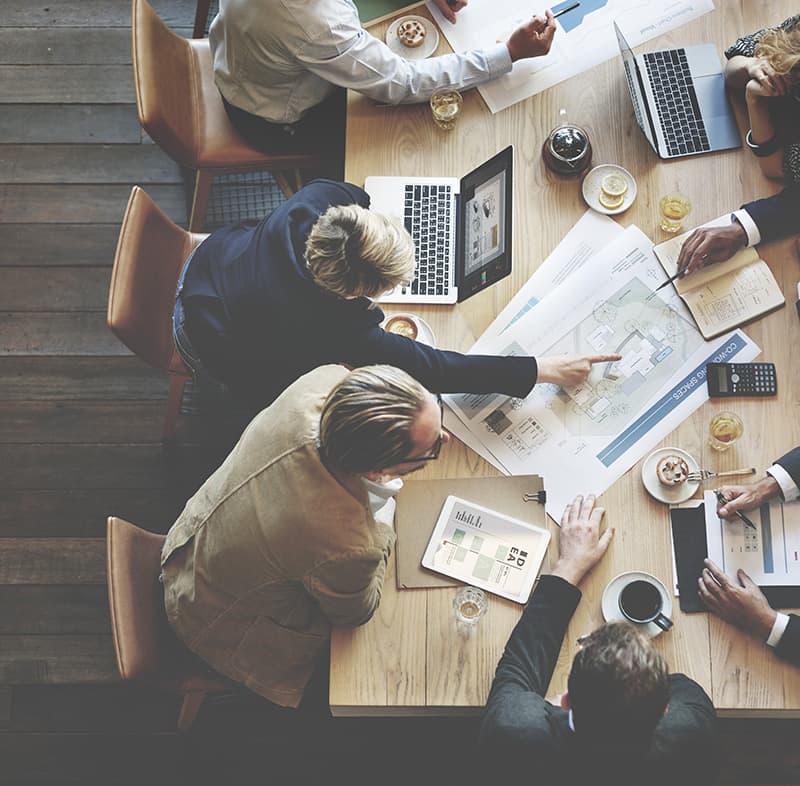 Business Lawyers You Can Trust
We provide the following legal services to business.
Shareholder Contracts, Among Others
Business Lawyers You Can Trust
We provide the following legal services to business.
Shareholder Contracts, Among Others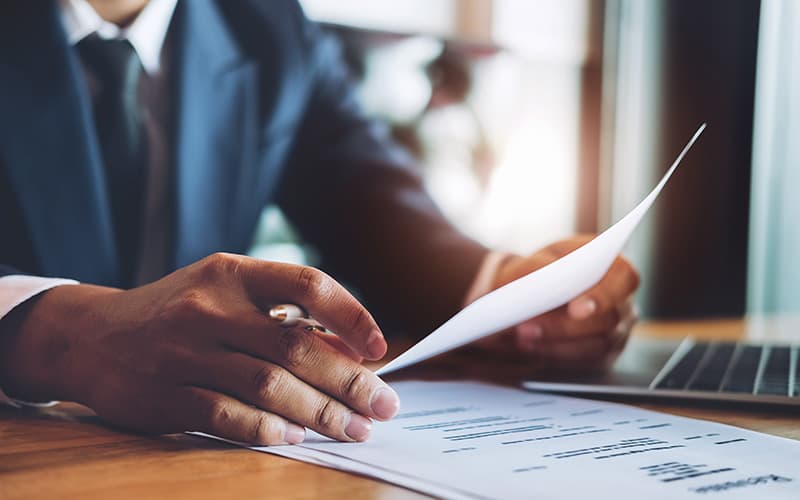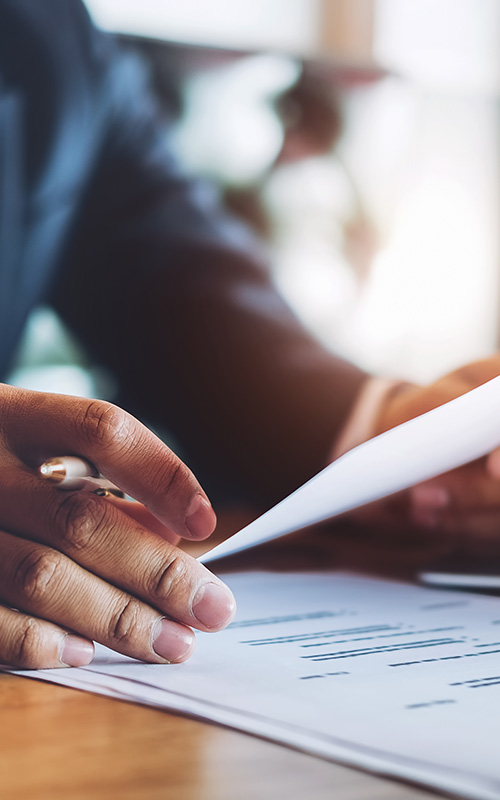 50Partner-up with a top Toronto Law firm that puts your needs first. We specialize in employment and labour law in Canada, ensuring that each client gets sound workplace legal advice in order to minimize potential losses. Whether you feel that your termination was without case, or your employer failed to give you reasonable notice, our lawyers can help you determine if you have a case. We handle labour cases such as breach of contract and toxic work environment issues.
We have helped numerous employees deal with harassment or discrimination at the workplace. Employers have trusted us to prepare their termination and severance packages. Whether you need to make changes to your employment contracts or to understand your legal obligations when terminating employment, our lawyers can give you all the assistance you need. We have handled all types of labour cases, from human rights claims to unjust dismissal complaints, employment contract reviews and disability insurance applications. Our goal is to help clients understand labour laws and to avoid hefty fines and penalties.
Trust a law firm that takes your work as seriously as you do. Meet with a labour and employment lawyer today to help you explore your legal options.
Best-Rated Lawyers Assisting In Labour & Employment Law
Why choose our labour and employment lawyers?
Highly knowledgeable and experienced in labour law in Canada
We offer reasonable lawyer fees
We listen carefully to our clients to understand their unique circumstances
We analyze and efficiently review all the facts and potential legal arguments of the case, which helps us to anticipate issues and enhance the client's chances of success.

Charter Challenges
Charter Challenges are very complex and their success rates are very low. A lawyer understands the procedure, the burden and standard of proof, and what it takes to emerge victorious.

Preliminary Inquiries
You should be prepared well for a preliminary inquiry since this is where the weight of the Crown's case is determined and there is a likelihood of acquittal before trial.

Expert Testimony
Expert testimony can make or break your case. You should consider hiring a lawyer to examine and cross-examine your witnesses and prosecution witnesses to make your story more believable.

Judicial Pre-Trials
Hire a lawyer for your judicial pretrial, since this is where important matters on how the trial will proceed will be discussed. This is also an opportunity for plea negotiations.

Jury & Non-Jury Trials
You could have your case heard by a jury or a judge. The choice should be based on the particular circumstances of your case. Hire a lawyer to help you choose.

Challenges For Cause
Not all jurors are impartial. Make a challenge for cause if you feel the juror may be prejudiced against you. The judge will determine if the challenge has merit.
Contact Us About Your Case