WE ARE OPEN: AS AN ESSENTIAL SERVICE WE REMAIN "HERE FOR YOU" THROUGH PHONE CALLS AND IF NECESSARY, STRUCTURED MEETINGS
PROTECT YOUR INTERESTS & LOVED ONES WITH DRAFTED WILLS AND POWERS OF ATTORNEY – CALL (416) 535-6329
Experienced Criminal Lawyers in Newmarket
Newmarket Criminal Lawyer
The criminal lawyers at Costa Law Firm focus on offering expert representation to individuals and corporations charged with criminal offenses.
Our criminal lawyers at Costa Law Firm share a passionate commitment to represent you successfully, and unrivaled legal professionalism. Our lawyers offer detailed and timely updates on the status of a client's pending case and respond to all possible questions and concerns.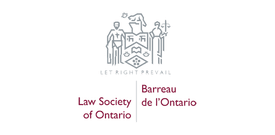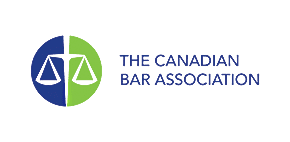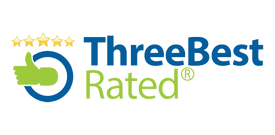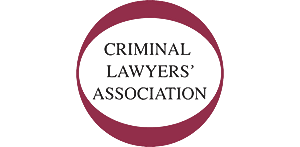 Full Service Law Firm – Experienced 
Skilled Criminal Lawyer in Newmarket
Costa Law Firm Strives To Earn Your Trust – Serving Newmarket & The Greater Toronto Area
Costa Law Firm is a progressive and dedicated criminal law firm that delivers efficient legal services to clients. Our lawyers take the time to comprehend your legal matters, discuss with you in detail your options, and act appropriately to represent your interests. We pride ourselves on offering our clients reliable legal services.
Our lawyers are dedicated to providing practical and professional legal representation to clients in a comprehensive range of law practice areas. At Costa Law Firm, our primary goal is to offer services tailored to your needs because we firmly believe that each criminal case is unique. No matter how complicated or straightforward your criminal charges are, you can count on our proactive criminal lawyers who have an unwavering dedication to you.
Are You Facing Criminal Charges?
Few experiences are as potentially life-changing and scary as facing criminal charges. The outcomes for your professional or personal life can be significant. If you're charged with a crime, choosing a reliable law firm to defend you is an important choice to make. Hiring a team of legal professionals can help you avoid mistakes that could derail your defense.
The criminal lawyers at Costa Law Firm have a wealth of knowledge and many years of experience in Ontario's criminal justice system, conducting trials and appeals at different levels of courts in Ontario.
Criminal Litigation Lawyers
Costa Law Firm's criminal defense lawyers and support staff will be delighted to schedule an initial consultation session with you. You can reach out to us any time (24/7) through our emergency hotline to respond to your legal concerns and questions involving family, immigration, criminal charges, and more. 
Our team of lawyers works tirelessly to protect our clients' rights and interests. Even if you are facing the most challenging legal battles, our lawyers will help you analyze your options and make the right choice. Having practiced law for over two and half decades, Costa Law Firm has earned an unmatched reputation in terms of protecting the interests and rights of our clients
Even before you're charged, you need an experienced lawyer to represent you during questioning, bail hearing, and trial or pre-trial. Our criminal defense lawyers are ready to provide legal counsel that best suits your case. We understand that most criminal cases can be complicated and evoke different emotions, which is why we will take the time to fully understand your situation before recommending any action.
Bail Hearing & Bail Reviews
If you or a loved one has been denied bail, don't be discouraged. The law requires individuals who have been denied bail to remain in custody. However, the accused can seek a bail review to have the decision revoked. During the bail review, the accused must show that the circumstances of the case have changed or that the judge made an error in law. It can be complex to prove that the circumstances of the case have changed materially and that the judge would give a different decision based on this. Proving this requires extensive experience in bail hearings and reviews. If the bail hearing judge made a mistake in law then the issue of granting bail may be considered. The accused can be granted bail and released on conditions. However, you must understand that even if bail is granted, the Crown can still seek a bail review for the accused to be kept in detention. Get a skilled lawyer who will vigorously protect your rights during this process.
Break & Enter
One may be accused of a 'break and enter' offence if found to have entered into a place (a commercial or residential premise) with the intent to commit an indictable offence. If accused of breaking and entering, one faces a maximum sentence of 10 years or life imprisonment. Break and enter charges also relate to situations where the individual did not use any force to enter the said premise. One can be charged for 'breaking and entering' even in situations where he/she walked through an open door. The accused may or may not have had the intention of committing theft after gaining access to the property. However, even if the accused did not steal any property, he/she may be charged for another offence in the criminal code because of illegally entering the premise. Break and enter is a serious criminal offence and it's important to have an experienced and skilled lawyer to help you avoid the severe penalties you may face.
Extradition
An extradition is an act where one jurisdiction, or country, hands over a person accused or convicted of committing a crime to another jurisdiction's law enforcement. For an extradition to occur, the two countries or jurisdictions must have a pre-existing agreement. A person can only be extradited in Canada if they are convicted or accused of an offence that is considered a criminal offence in Canada. Canada does not accept extradition requests from persons facing the death penalty in the requesting jurisdiction. However, the accused can apply for bail from the Superior Court of Justice upon arrest and while the extradition is pending. A bail hearing is made where the judge determines if the accused is likely to commit further crimes or flee to another country prior to the extradition hearing. It's imperative to seek proper legal counsel if you face.
Domestic Assault Lawyer
Having a domestic assault charge on your record can turn your world upside down. There are strict domestic violence laws that make it difficult for such charges to be dropped. You need an experienced criminal lawyer by your side to vigorously defend your rights. This criminal process can tear apart families and destroy relationships. The accused can be released on bail and given strict conditions that prevent any communication with the complainant. Due to the sensitive nature of these cases, many courthouses have set aside specialized courtrooms to deal with domestic assault cases where the accused and complainant are intimate partners. One can be charged with domestic assault even if the accused and complainant are not married. These offences also apply to individuals who are dating, living together or common law partners. If you or someone you care about is facing a domestic assault allegation, contact our criminal lawyers immediately for help.
Highway Traffic Act Offences
Are you often quick to pay for a speeding ticket even if you feel like you haven't committed a traffic offence? Before you rush to pay for a speeding ticket, understand the implications. For a start, when you send the payment for a ticket, you are immediately admitting guilt. Secondly, you could be parting away with money for an offence you did not commit. When charged with a speeding offence over 15 km/hr you will receive demerit points in your driving record. These demerit points will stay on your record for two years from the date of the offence. If they exceed a certain number, you risk losing your driver's license. Highway traffic offences can have serious consequences. For instance, if caught driving with an expired or suspended license, you risk paying hefty fines or even jail time. Contact our criminal defense lawyer if you face a Highway Traffic Act charge that could damage your driving record.
Fraud
According to Section 380 of the Criminal Code, any individual that's found guilty of fraud over $5,000 faces up to 14 years in prison. The Canadian Criminal Justice System takes fraud cases very seriously especially since they have become very common with the growing commerce and banking online. Fraud charges can involve lengthy and time-consuming court proceedings that impact on one's day to day life. The crown may not only go for the architect of the fraudulent scheme, but even a person who assisted in any way can also be charged and convicted. The charge can put the accused's job in jeopardy as many institutions have policies against employing people with a fraud conviction. It is important to find a qualified criminal lawyer from the onset to deal with these allegations. If you or a loved one has been accused of fraud, speak to our persistent, experienced and passionate criminal defence lawyers today.
Pardons
A person who pleads guilty or is found guilty of a criminal offence under the Criminal Code of Canada will receive a criminal record. This criminal record is a police record that follows the individual until the age of 80 or 100. Since today's employers are running criminal checks prior to hiring, a criminal record can have a negative impact on one's job prospects. However, an individual with a criminal record can seek a pardon, also known as a 'record suspension' after a set period of time to have the record suspended or removed. This is done by applying to the Parole Board of Canada which has the right to cancel, refuse or revoke the pardon. One must meet a certain criterion in order to submit an application to the Parole Board. For instance, one must have completed all prison sentences, paid all fines and restitution orders in full. Contact a criminal lawyer to help you understand if you qualify for a pardon and the steps to take to submit an application for a record suspension.
Impaired Driving (DUI)
There are different types of DUI offences that one can be arrested and charged with. One can be charged with operating a vehicle while impaired (by drugs or alcohol) or failing/refusing to provide a breath sample. Individuals convicted of a DUI offence face hefty fines, driving prohibition, jail time and license suspension among other consequences. Your vehicle can be impounded for a period of 7 days when you're charged with a DUI offence. If an accident took place or children where in the vehicle, the DUI charge will be even more severe. DUI offences are complex and you need sound legal advice from a criminal defense lawyer who has successfully represented clients charged with similar offences. DUI arrests and charges are time-sensitive cases and you need to seek legal assistance immediately. Call our criminal lawyer to conduct a full assessment on a case by case basis and help you fight the DUI allegations.
Weapons Offences
In Canada, you may be charged with a criminal offence for carrying a concealed weapon (an object that is used to cause injury, threaten or intimidate another person) in a public place or for a dangerous purpose. When found in unauthorized possession of a restricted/prohibited weapon, you face serious criminal charges. However, our lawyers have years of experience defending weapons offences. If the weapon was found as a result of an illegal search or detention, then the weapon charges may be dismissed. Our lawyers have also had weapons charges dismissed because the client had a lawful reason for possessing the object (e.g for self-defense or for work). If you or a loved one is facing possible conviction after a weapons offence charge, it is important to know your rights. Our criminal lawyers have a successful track record representing individuals facing weapons offences in Ontario.
Sexual Assault
One of the most grievous charges one can face in the Canadian criminal justice system is sexual assault. When convicted, a sexual offence charge may follow you for the rest of your life. The system has set aside rules that ensure anyone who comes out with a sexual assault allegation is adequately protected. For instance, the law doesn't allow the complainant's sexual history to be introduced in the case as part of evidence until a special hearing is made before the judge. The judge must also grant special permission for the defense to access the complainant's medical or police records and present them as evidence.
To successfully defend an individual who has been accused of a sexual assault, proper understanding of the law is imperative. A good defense lawyer will make strategic and tactical decisions and develop solid arguments for the case. Get our experienced criminal lawyer to help you navigate the complexities of a sexual assault trial.
Newmarket's Top Criminal Lawyer
Our experienced criminal lawyers can defend you against various criminal charges such as:
Drinking & Driving Offences
Impaired Driving, and Over 80mgs Offences
Toronto's Top Criminal Lawyer
We can defend people against different criminal charges.
Drinking & Driving Offences
Impaired Driving, and Over 80mgs Offences
If you are battling child custody and spousal support or going through a divorce, consult with our family lawyers. Life is full of unpredictable changes and challenges, which is why you need a legal expert to protect your rights and interests. We have represented many people in a broad range of family law-related issues in the past decade..
Our family lawyers have successfully handled cases of different complexity levels. Our experts help resolve disputes through negotiations and litigation whenever necessary. No matter the nature of your family matter, you can expect our family lawyers to be highly experienced and have a wealth of knowledge on Canadian family law. Each family matter is unique, which is why our lawyers create a custom strategy that best suits a client's emotional, legal, and financial needs
The family lawyers at Costa Law Firm usually give individualized attention right from the beginning to the end of a client's legal matter. We offer reliable legal counsel after the initial consultation, and will guide you through every step of the complicated litigation process. So, our clients can expect a timely response to their emails and calls to stay apprised of the progress of their cases. It's important to emphasize that our commitment to serving you is reflected in our outstanding reputation as one of the top family lawyers in Newmarket.
Our family lawyers can help you draft a prenuptial agreement and separation agreement depending on your needs. Whether you prefer handling your legal matter through in-house negotiations or filing the case in court, our experienced lawyers are always ready to help you handle every aspect of your legal family matter. We are passionate about helping families navigate complex family issues, particularly when your marriage and other life circumstances change.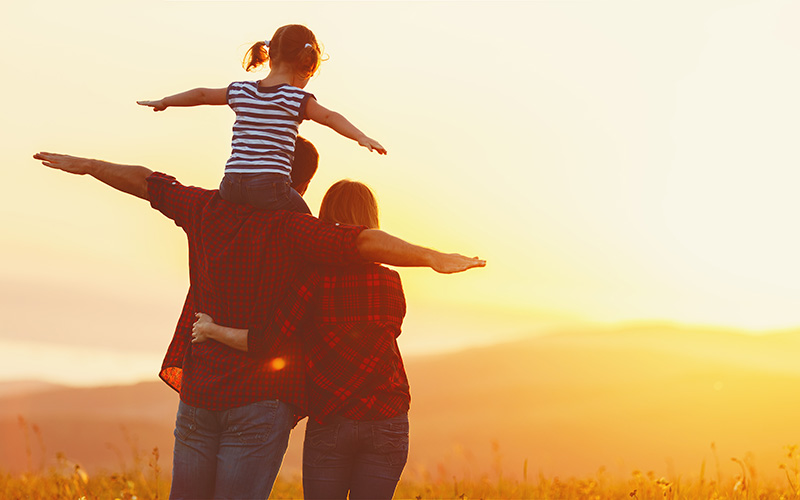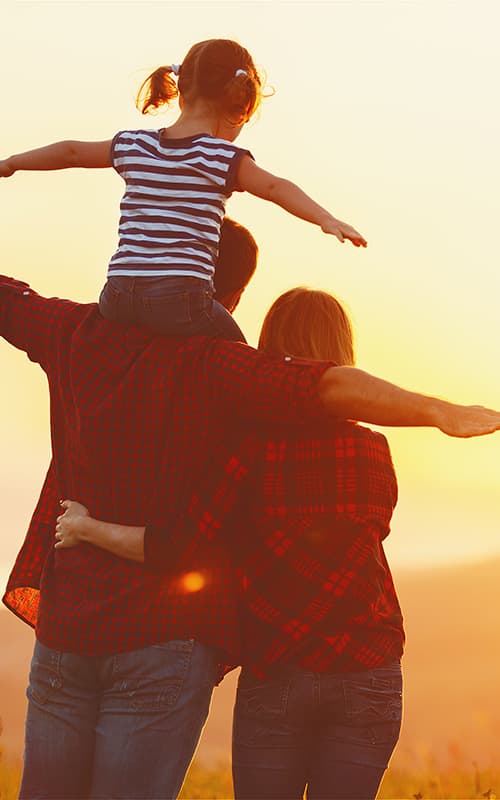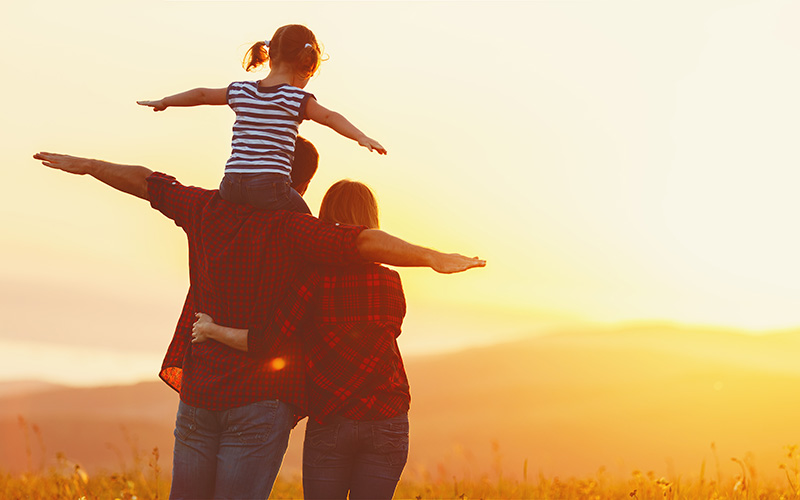 A Trusted Family Law Firm – Costa Law Firm
Our lawyers can help handle various issues under the following aspects of family law: 
Cohabitation, prenuptial, and separation agreements
Child Support & Custody Cases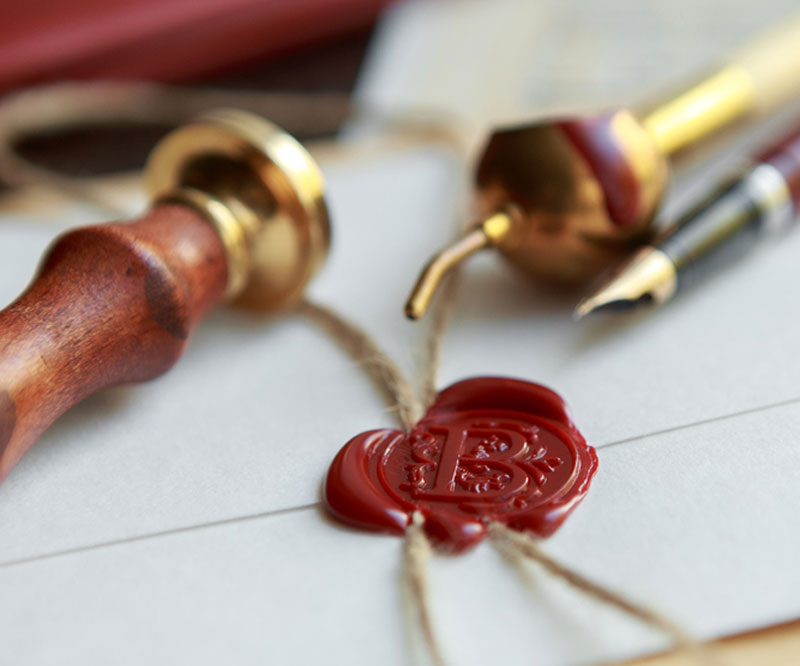 Continuing Power of Attorney for Property & Personal Care
Power of Attorney is a legal document that gives someone else – this person is called your attorney – the power to act on your behalf. Unless you limit your attorney's power, the attorney can do anything in respect to the property and/or personal care, that the grantor, if capable, could do, except make or change the grantor's Will.
Over the decades, the family unit has become more complicated. Common-law partnerships, blended families, and dependents with disabilities are situations that have made estate planning a complicated concept. At Costa Law Firm, we have professionals who focus on providing reliable legal counsel and helping our clients in estate planning and the entire life cycle of their properties. 
Our experienced wills and estate lawyers have what it takes to create an estate plan and handle other legal matters pertaining to your estate. They can help during the planning process, which often involves consultations, drafting wills, and more. Our experts can help trustees in different aspects of estate management. They can also handle legal disputes linked to a will or an estate. 
Costa Law Firm is a reputable organization that offers legal counsel and representation to clients in complicated estate planning cases and other issues such as estate disputes, administration, and power of attorney. We work with different clients, from families, individuals, and small business owners to corporations and government agencies. These entities usually benefit from our wills and estate planning services. 
The legal experts at Costa Law Firm often advise trustees on their responsibilities and help them with the distribution or transfer of assets whenever necessary. Additionally, they advise beneficiaries and relatives (or close family members) on their entitlements and rights. So, you can count on our wills and estate lawyers for counsel and litigation if you are facing trust and estate-related conflicts. 
Generally, our clients face unique and complicated financial and personal issues. Whether you require help with a breach of trust, dependent support application, or spousal equalization claims, our lawyers are ready to help. Their primary goal is to make sure that your interests and rights are fully protected.
The Continuing Power Of Attorney For Personal Care And Property 
A power of attorney is simply a document (legal) that grants a designated person the power to act on behalf of the guarantor. The lawyer can do everything with respect to your estate and personal care unless you limit the power you granted them. However, the attorney can't create or alter your will.
A Trusted Wills And Estate Law Firm 
Our wills and estate lawyers serve the following areas under the Canadian wills and estate law: 
Estate trustee applications (with or without a will)
Administration of Estates
Appointment of a Guardian for Incapable Persons
Dependents Relief Application
Trusts (Intervivos or Testamentary)
Costa Law Firm Is A Trusted Wills & Estates Law Firm
We serve the following areas under Wills & Estates law:
Estate Trustee Applications with/without Wills
Administration of Estates
Appointment of a Guardian for Incapable Persons
Dependents Relief Application
Trusts (Intervivos or Testamentary)
What our clients are saying.
At Costa Law Firm, our approach is clear: we prioritize our clients' interests. Whether you need custom legal counsel for your start-up or litigation services for corporations, our business lawyers have a wealth of knowledge in matters related to business law and offer reliable legal services. We're responsive to your needs and always ensure that the legal counsel offered is tailored to your unique needs. 
Business Lawyers
Never risk your brand value by failing to file the right trademark application on time. As an entrepreneur, you should ensure that various aspects of your enterprise are addressed effectively. That means you should not just focus on business growth and overlook the legal risks that your company might face. At Costa Law Firm, we encourage you to retain a trusted business lawyer who can address your company's legal matters while you focus on other essential aspects of your business. 
Our business lawyers can advise on a broad range of legal matters, including incorporations, commercial contracts, taxation, and more. These experts will ensure everyone involved in such matters has a clear understanding of the legal complications involved. They can also help you take the right precautions to protect your business from costly lawsuits. 
At Costa Law Firm, we know that each business has unique requirements, which is why our business lawyers utilize their experience along with a perfectly-tailored approach to help clients.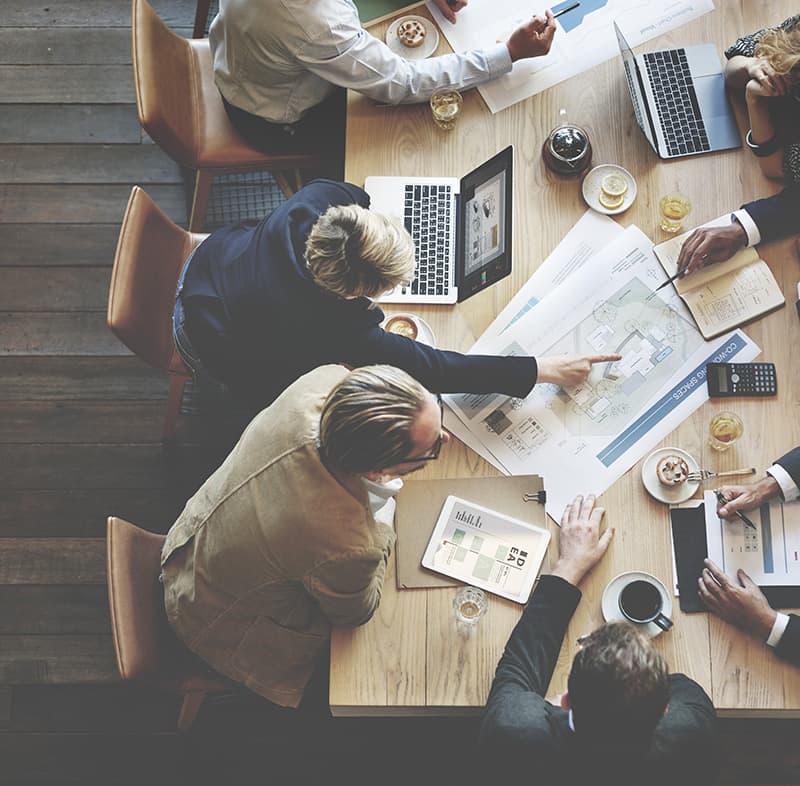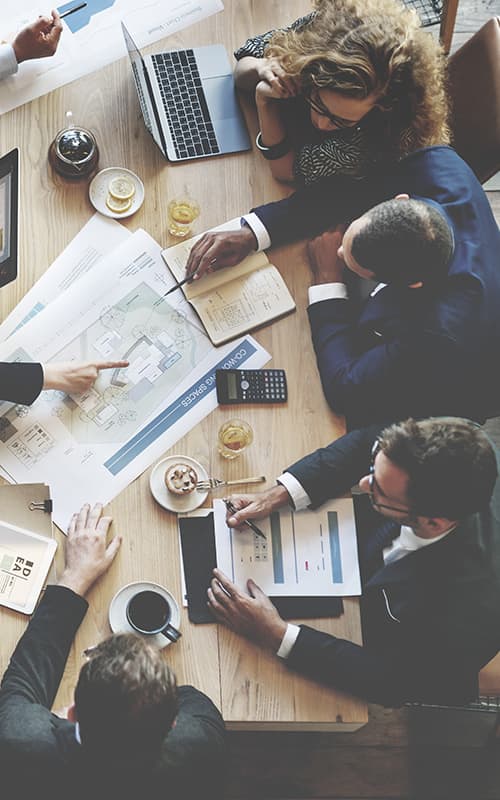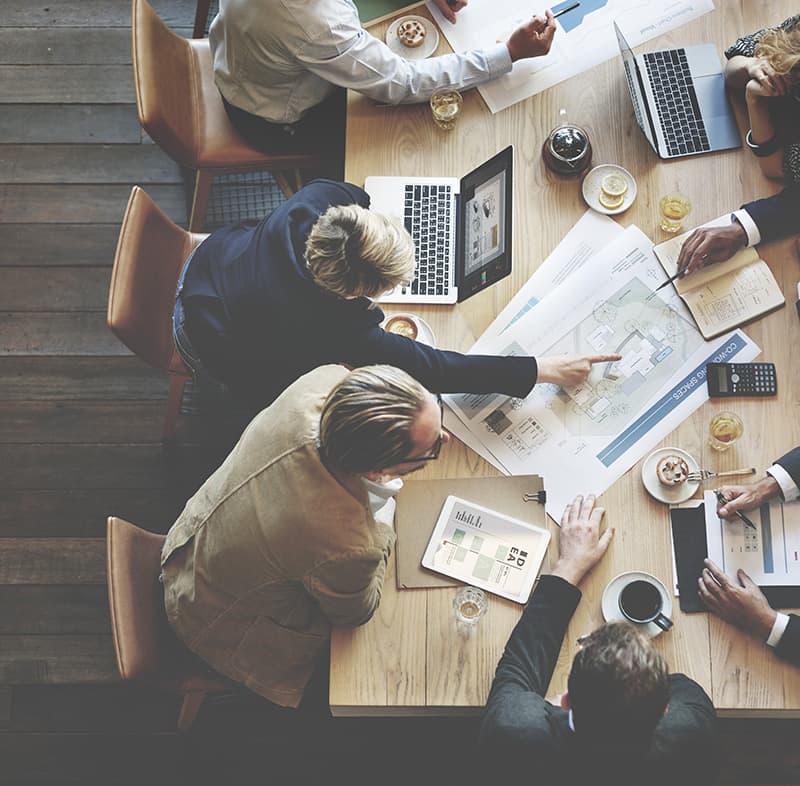 Business Lawyers You Can Count On
We offer the following services to business organizations: 
Shareholder Contracts, Among Others
Business Lawyers You Can Trust
We provide the following legal services to business.
Shareholder Contracts, Among Others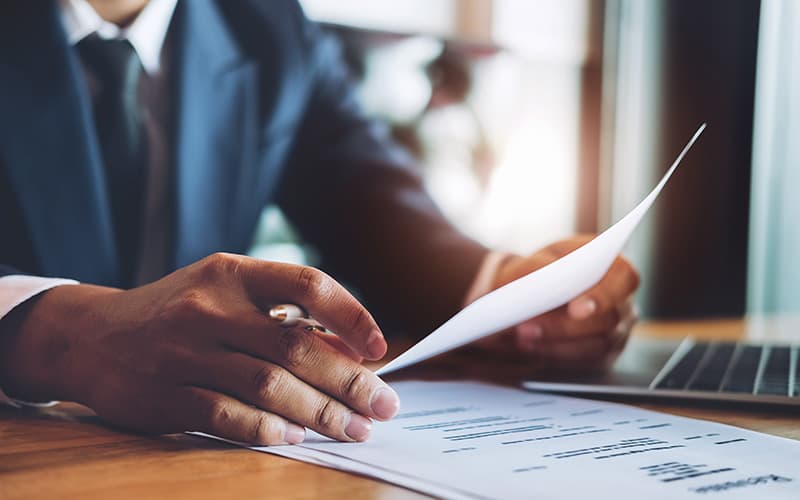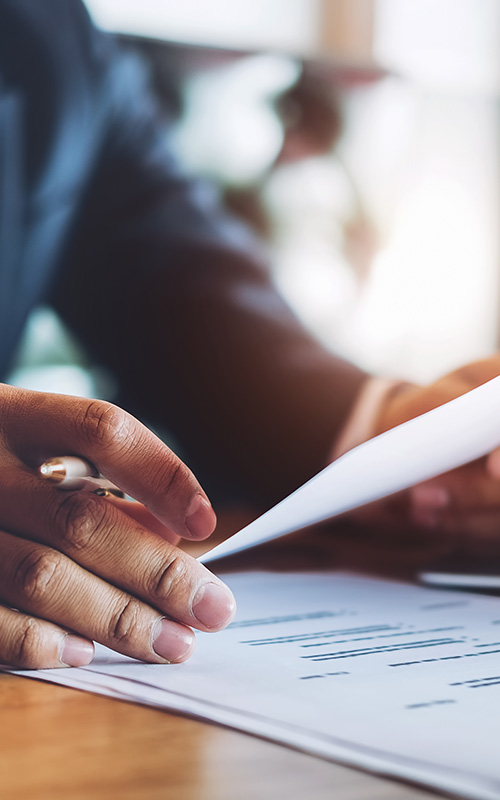 Partner with a reputable Newmarket law firm that prioritizes your needs. We have experts that specialize in labour and employment in Canada. These lawyers work tirelessly to ensure that our clients get actionable workplace advice to minimize potential losses. We also serve employees battling employment-related legal issues such as wrongful termination, labor-related legal matters, and more.
At Costa Law Firm, we also address other complex labour issues such as toxic work environment and breach of contracts. No matter how complicated your case is, our lawyers will listen to you, gather facts, and help you build a strong case.
Discrimination and harassment are some of the common workplace issues that employees face. Our experienced lawyers can help organizations handle such cases. These experts can also help prepare a termination and severance framework. Whether you want to understand your legal obligations during employment termination or need to make important changes to an employment contract, our experienced lawyers can help you.
The employment & labour lawyers at Costa Law Firm have been handling different cases involving labor and employment law for many years. Some of the common causes include human rights claims, employment contract reviews, dismissal complaints, disability insurance applications, and more. Our primary aim is to help our clients to operate within Canada's employment laws and avoid costly lawsuits and penalties. 
Costa Law Firm takes your work seriously. Schedule a consultation session with our lawyers to explore various legal options. Remember, you can count on these experts for legal counsel and other legal matters involving your company.
Experienced Lawyers Assisting In Labor & Employment Law
Why choose our lawyers?
Our lawyers have a wealth of knowledge and many years of experience in labour and employment law.
We charge reasonable fees for our services.
We listen to our clients carefully to understand their needs and unique circumstances.
We review and analyze all facts and legal arguments of the case. This helps us to anticipate various issues and improve your chances of success.

Charter Challenges
Generally, charter challenges are complicated, and their rates of success are usually low. Our lawyers understand the procedure, the standard and burden of proof, and what it takes to successfully address these issues.

Preliminary Inquiries
At Costa Law Firm, we firmly believe that you should be well-prepared for a preliminary inquiry. This is because the weight of the Crown's case is determined during such inquiries, and there is a good chance of being acquitted before trial.

Expert Testimony
You need expert testimony to build a strong case, which is why you should hire an experienced lawyer to cross-examine prosecution witnesses and witnesses to ensure your story is believable.

Judicial Pre-Trials
Trust a legal expert to help you during judicial pretrial. Essential matters on how your trial will proceed are discussed during judicial pre-trial. This is also a chance for plea negotiations, and having an experienced lawyer is recommended. 

Jury & Non-Jury Trials
Did you know that you could have your case heard by a judge or jury? However, this choice should be based on the specific circumstances of your case. Hire an experienced lawyer who can help you make the right choice. 

Challenges For Cause
Well, not all jurors are impartial. If you feel that a juror is prejudiced against you, the law allows you to make a challenge for cause. A good lawyer can help you navigate such issues successfully.
Contact Us About Your Case